I've mentioned before that I'm an obsessive kind of person. One of my more recent fascinations is Daphne du Maurier. I read Rebecca and fell in love with her writing. There's something incredibly powerful about the way she writes; a darkness  and melancholy that's present even in her most romantic stories, but also wit and intelligence. I think I'd assumed she was just a romance writer, but she's so much more than that. Over the last year or so, I've devoured six of her novels and four compilations of short stories, and my to-read pile currently has another three of her novels on it. I think she's probably my favourite author, ever.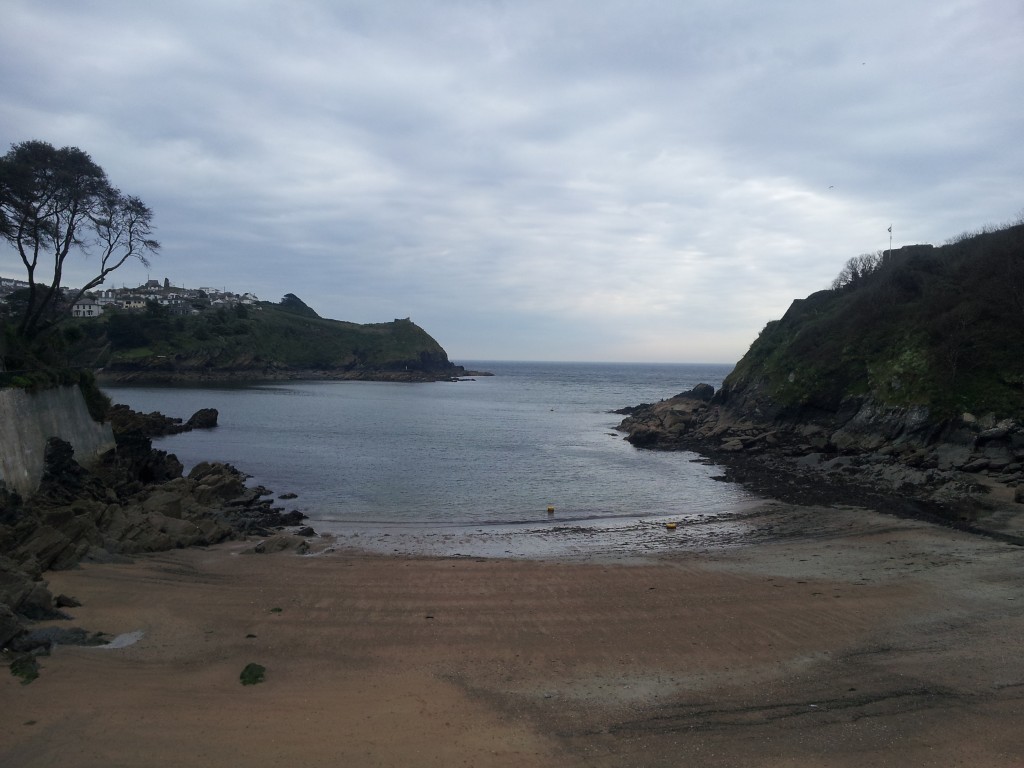 Most of du Maurier's novels are set in Cornwall, and reading so many of them in such a short space of time made me really want to go and visit; to walk in her footsteps, to see the places she lived and the places she wrote about. As well as reading her fiction, I'd also read her autobiography, and found her an inspiring and fascinating person. I guess I wanted to see the places that had led her to write her novels, and soak up the atmosphere.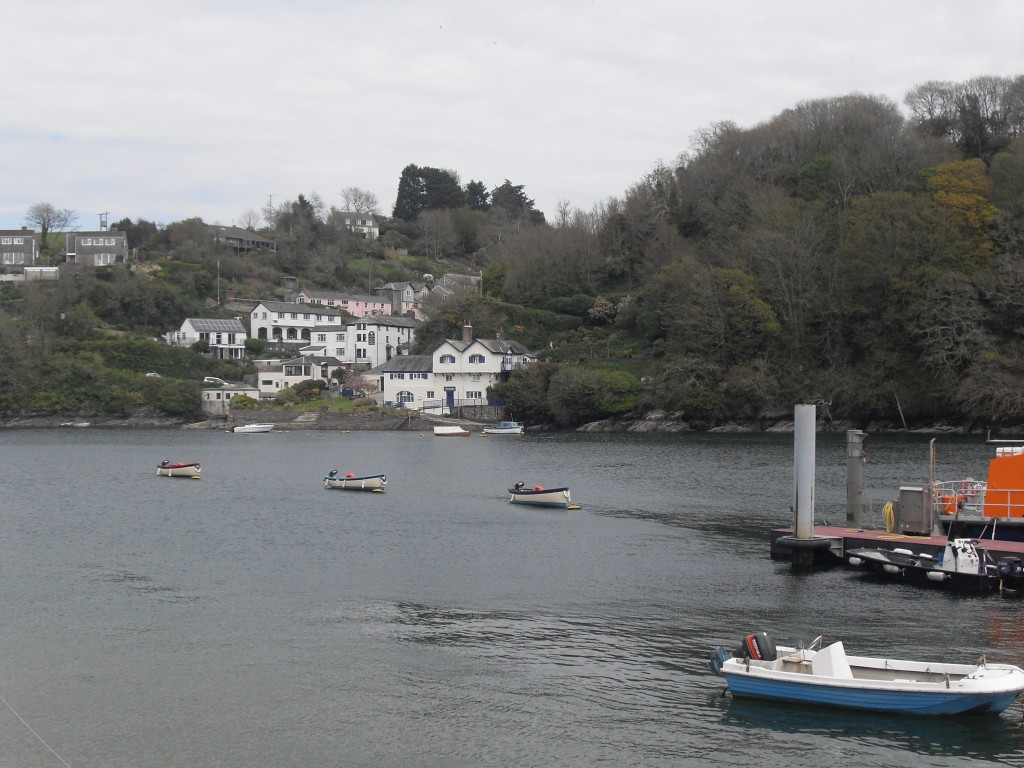 So, last week, I went to Cornwall on holiday. I'd wanted to go to the Du Maurier Literary Festival, but this year it became the Fowey Festival of Words and Music, which was a bit less appealing. Instead, I mapped out a list of du Maurier-related sites and decided to go on my own pilgrimage. I started in Fowey, where the Tourist Information Centre has a room dedicated to all things Daphne, including maps of where her key novels are set, so I picked up a guidebook to help on my quest. I wandered up through the high street to the harbour, and looked across to Ferryside, the house Daphne's parents bought that first led her to fall in love with the county. It's not hard to see how.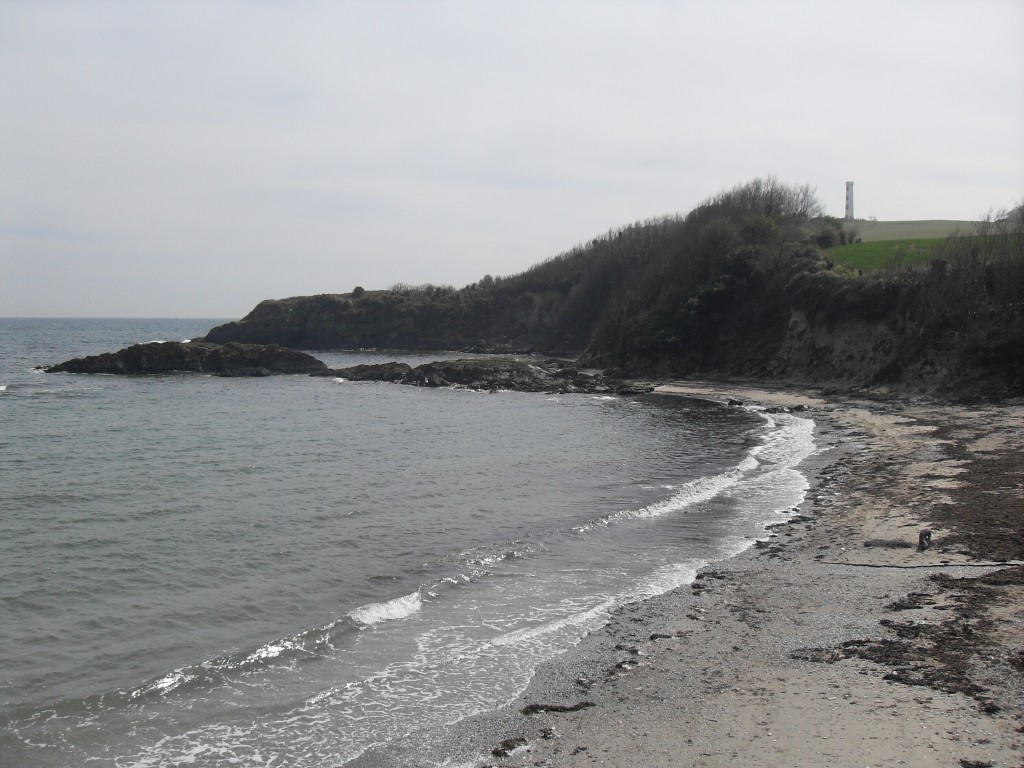 The guidebook recommended several walks through du Maurier countryside, and my boyfriend and I decided we'd do the Rebecca walk, a circular four mile trek that starts at Menabilly Barton farm, near du Maurier's beloved Menabilly. It led us down to Polridmouth beach, possibly the inspiration for certain scenes in Rebecca, then up to Gribben Head, along the coastal path to Polkerris, up past Kilmarth, another of the houses Daphne lived in, and back past Tregaminion church, where her memorial service was held. The walk was quite hard going, with a lot of very steep hills (and steeper drops off the side of the cliff, if you weren't careful), but the sun shone and the landscape was gorgeous. It's such an isolated place that, for miles at a stretch, you can't see any sign of human life or civilisation; you could almost have travelled back in time, see things as they were hundreds of years ago.
After that first day, the weather changed, and walking around outdoors lost a bit of its appeal. But considering some of the other stops on my list – including, obviously, Jamaica Inn – that seemed kind of fitting. Over the few days I spent in Cornwall, I visited the church where du Maurier got married (which is terrifyingly difficult to get to, even by car); Readymoney Cove, another place she lived for a while; Castle Dore, the setting for another of her novels; and the town of Tywardreath, aka the House on the Strand. (I also managed to cram in some Arthurian tourism, by visiting Tintagel Castle and Dozmary Pool, because, well, it would've been rude not to, right?)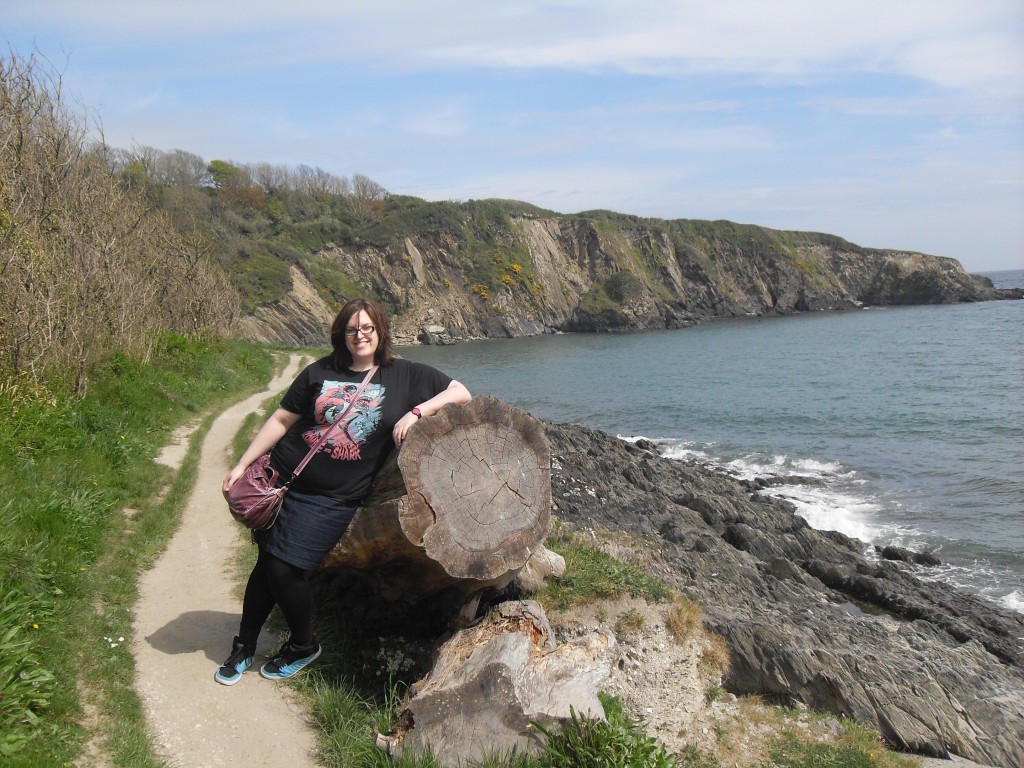 Sometimes, I think it's probably a bit weird that I take fandom to such extremes. But my week in Cornwall was amazing, and, if I can be a bit wanky about this, exactly the kind of creative battery charging I needed. I've been kind of thinking that I needed a role model, or a heroine, or a mentor, and in the absence of one I can actually talk to and interact with, I think Daphne du Maurier makes a good one. I'd like to be even a fraction as awesome as she was.